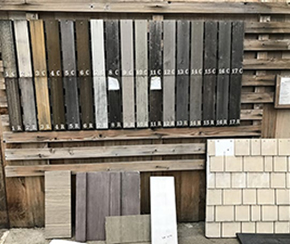 As a new resident of The Sea Ranch, you are able to enjoy the ultimate internet experience thanks to the Sea Ranch Connect Fiber Network — the fastest internet speeds in the region with connections of 100 Mbps and 1 Gbps! Sea Ranch Connect utilizes its own fiber optic system to connect every home, lot and business in The Sea Ranch to the internet. Today's individuals and families need superior internet speed and state-of-the-art technology that Sea Ranch Connect provides for their home, information gathering, communication, videos, music, games, TV, and other household activities. Sea Ranch Connect has the only true fiber-to-the-home service in the region with no boosting, no throttling, and no bandwidth caps — just super-fast internet!
Sea Ranch Connect
100 Mbps or 1 Gbps connection to the internet with symmetrical speeds for both uploads to the internet and downloads from the internet.
No boosting, no throttling and no bandwidth caps — no limit on the amount of data you can transmit each month.
24-hour-a-day support located on the West Coast.
Add Sea Ranch Connect Telephone and pay just one monthly bill for all your communication services.
Sea Ranch Connect enables internet and telephone over IP phone service and other advanced services.
Prepare your home for Sea Ranch Connect. We'll go over the important requirements and information so your home can get connected easily.
Need Assistance?
Sea Ranch Connect Customer Support is available 24 hours a day, 7 days a week.
Call 1-866-270-1613 or email customer service and we'll be happy to assist you.
Have the Sea Ranch Connect u6x Gateway?
Download the GigabitNow App
What makes Sea Ranch Connect Internet different?
Unique Features
1 Gbps connection to the Internet with speeds up to 1 Gbps for both uploads to the Internet and downloads from the Internet.
No limit on the amount of data you can transmit each month.
Fiber gateway with capability to provide LAN connections and optional WiFi.
Option to have a static IP address.
Assistance with email setup through an email account provider.
Reliability
Residential fiber "modems," known as gateways, are far more reliable than DSL or cable equipment.
FTTH systems use new infrastructure instead of cannibalizing older wiring for Internet, like DSL or cable.
Extreme weather changes in the seasons like extreme temperatures do not affect the fiber. Fiber does not corrode over time like existing communication systems.
Community
Provides a high performance, high reliability communications network critically needed by all community residents.
Provides additional revenue to The Sea Ranch Association once construction loans are paid off.
Real estate values will benefit from high speed and reliable Internet access.
FTTH systems are state-of-the-art and scale to higher speeds in the future.
What are Fiber-to-the-Home Benefits?
High Speed Internet
The fastest internet connection in the region — 1 Gbps connection!
No caps on bandwidth usage and no throttling of speeds.
Fiber-to-the-Home allows for better telecommuting, business startups, health services and educational learning.
Real Estate Value
A home or building connected to a reliable Fiber-to-the-Home network:
Adds up to 4–8% to the value of a home.
Renters are willing to pay 8–15% more for a connected home.
Future-Proof
FTTH systems are state-of-the-art and scale to higher speeds in the future.
If a new technology comes along in the future no updating of fiber is needed, only updating the electronics in the home.
Network electronics utilize far less power than existing systems saving you money today and power for the future.